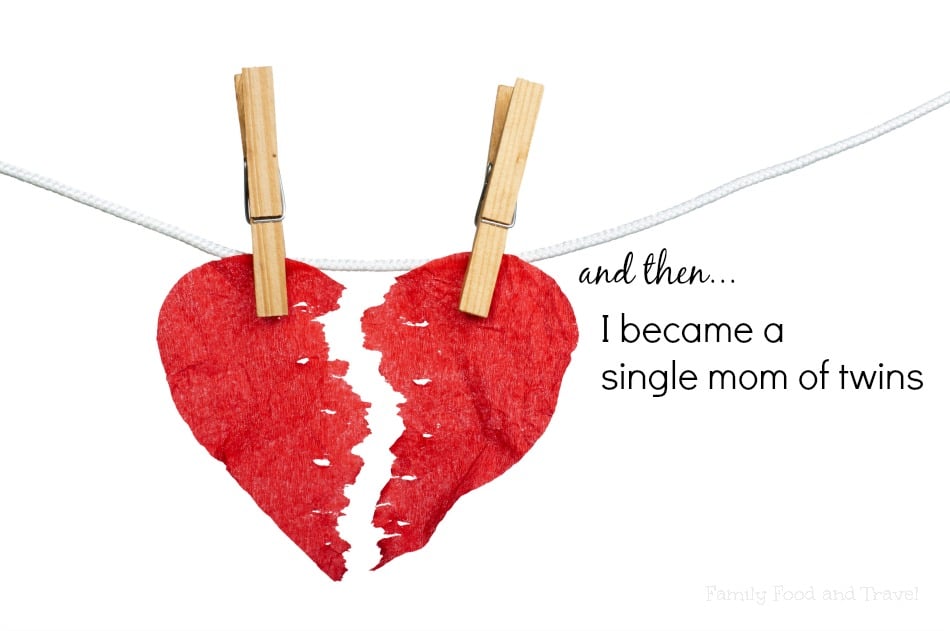 The past few months have been a time of great change for me.  My boys finished preschool, another year of work was completed and my marriage ended.
It's hard to write those words, it's hard to admit it.  The day that I went to the lawyers office to pick up the separation agreement I couldn't believe that our names were on the top of the paper.  How did it come to this? It definitely takes two people to make a marriage work.  Two people who are committed and love each other.  Two people who are willing to put others first for the common good.  Unfortunately, in my marriage this didn't end up being the case. Placing blame doesn't help so I am trying not to get caught up in a blame game.  There are days when I do want to.  Days when I tell others the details I feel will take some burden off me. But in the end, the marriage didn't work out. My boys will no longer live with both of their parents and on that day in April when I made the decision to separate I became a single mom of twins.
I've cried, been angry, felt scared and uncertain and I've definitely wondered if this is the right choice for myself and the boys.  In my gut I know it is the right thing but my heart is broken.  My beautiful love story is over and I think all the time about the things I dreamt about us doing together as a family.  On my recent trip to California I thought about how much I was going to miss travelling with my husband.  We were great together when we travelled – so in sync, a perfect team.  But unfortunately, travel isn't real life.  The day to day grind can really bring you down and it's in those moments that you need to be a team.
Now it is a new road ahead.  One I have no idea what it holds but I am positive and hopeful.  I am owning the title.  I am a single mom of twins.  I am so lucky I have my beautiful boys and lots of friends and family for support. My parents have been invaluable in their love, care and willingness to always lend an extra set of hands. I'm turing the page to a new chapter in my book, a new journey and one that I am so lucky to have my two beautiful, remarkable boys to share it with.  I'm a single mom of twins, aren't I lucky?